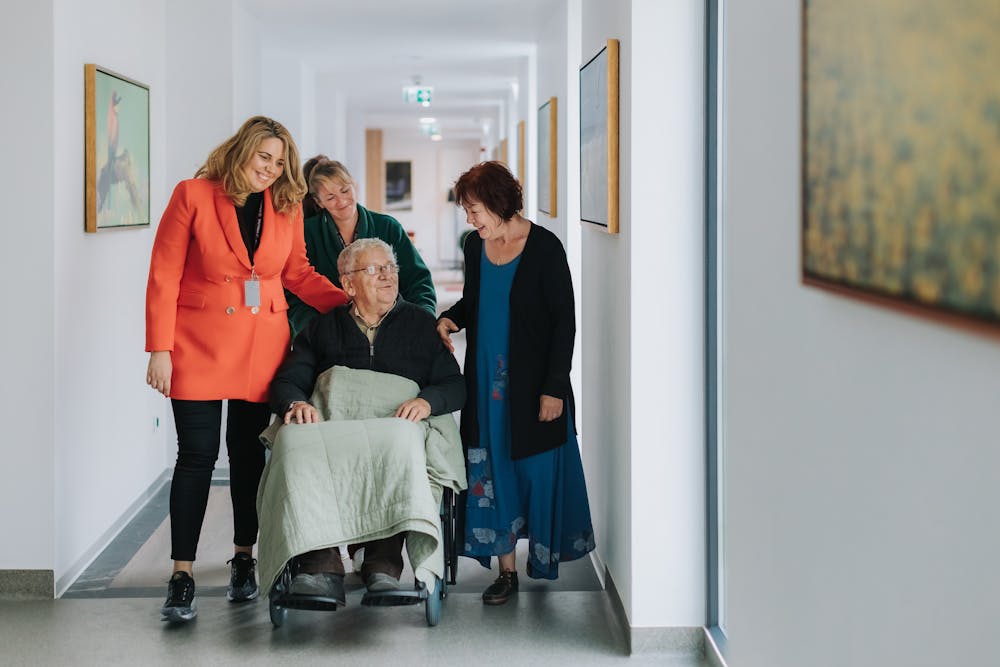 About
There are undesirable situations in our lives, that we need to deal with as good we can. When old, there are situations when some health problems or their effect (stroke, heart attack) can be serious, unpredictable and can lead to the need for permanent outpatient care or long-term recovery.
Addressability
At Vitalitas we are ready to offer to dependent seniors the conditions for a dignified and peaceful life. We offer a support system for basic activities - personal hygiene in assisted bathing rooms, feeding, mobility, specialized and personalized medical care and, within the limits of the degree of dependency, medical recovery and psycho-cognitive and social activities.
Accommodation
Our residents can choose accommodation in double rooms, single rooms or apartments. 
Services included in the assisted living program
Ongoing medical care with specialized staff
SARS CoV-2 infection screening on admission
assessment of the resident by the multidisciplinary committee, when being accepted to the centre 
assessment of the biological parameters (set of medical tests), when being accepted to the center and annually
daily health assessment by the geriatrician
annual consultation for each medical specialty in Vitalitas Clinic
annual dental assessment and hygiene package
daily monitoring of vital parameters and administration of medication including infusion treatments up to 200 lei/month
extensive medical care services, tailored to each case (urinary incontinence care, simple and ulcerated bedsores)
therapeutic maneuvers to prevent pulmonary complications
management of acute and chronic episodes of illness by prescribing, applying and monitoring appropriate treatment
dedicated family doctor
assistance with bathing, dressing, grooming, eating
speech therapy, two sessions per week
eliminate the epidemiological risk by daily cleaning and sanitation of living and common areas
assistance in moving around the center and in the park
Rehabilitation assistance with specialized in-house staff
functional assessment made by a medical rehabilitation doctor
prophylactic rehabilitation activities - weekly group sessions of physiotherapy and aqua-therapy
Psychological assistance
psychological assessment at the time of admission to the center 
group counseling and support through the daily presence of the psychologist, for the management of anxiety, prevention of relapses, maintenance of psycho-affective balance
Spiritual assistance
regular religious service
continuity of spiritual practice through unrestricted access to the chapel situated inside the centre
Additional services
assistance in preparing the disability papers
laundry and clothes labeling
personal care (haircut, manicure, pedicure), once/month
communication with the family members of the resident through a dedicated concierge 
in-house restaurant and kitchen, offering menus appropriate to the state of health of the resident, as well as à la carte
events celebrating anniversaries and religious holidays
social activities and occupational therapy
Fill in the form below and we will contact you shortly!